Open Source AI Platform for CRM, ERP & eCommerce
Save time and become more efficient by automating all repetitive tasks. With Klondike Artificial Intelligence becomes easy and accessible to everyone!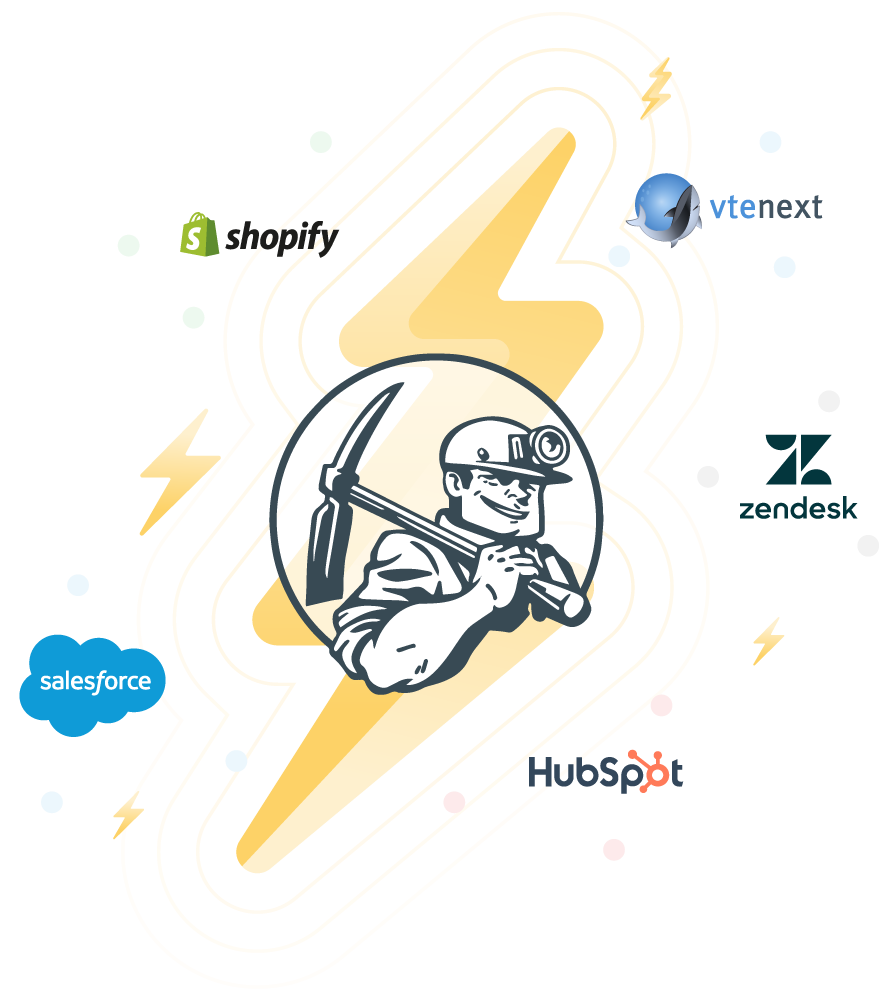 Connect Klondike with your favorite business tool (CRM, ERP or eCommerce) and start automating your processes thanks to our AI algorithms.
Thanks to our algorithms marketplace you can choose which process to save time and automate mechanical and repetitive tasks.
Contact us to discover how many processes can optimize!
"Never send a human to do a machine's job"
Agent Smith
"Klondike allowed us to automate processes that before required manual intervention from the agents. In this way we save a lot of time and we speed up the resolution of the ticket"​
Have not found the algorithm for your needs?
Click on the button "Search" and contact us, we'll be happy to design together the Algorithm that best fits your needs.
Are you a potential supplier who wants to sell your algorithms into our marketplace?
You are in the right place, click on "Partner" and contact us!